Reminiscing about the summer of Dawson's Creek spin-off Young Americans
Ah, the summer of 2000: Scary Movie was riding high at the box office, Vertical Horizon's Everything You Want topped the Hot 100, and Pacey Witter's childhood friend got to experience eight weeks of love and angst with the rich kids of Rawley Academy.
Dubbed as the show that explored what happened "when blue-collar meets blue blood," Young Americans, which debuted on the WB network in July 2000, was a summer spin-off of Dawson's Creek starring Rodney Scott as Will Krudski and a supporting cast that looked straight out of an Abercrombie & Fitch catalogue.
For Creek fans, Will was first introduced in season 3 of Dawson's Creek, tagging along with the gang to the house of Dawson's Aunt Gwen (played by a pre-Modern Family Julie Bowen).
Will, our smart, blue-collar hero, cheats his way into a scholarship at the prestigious Rawley boarding school and rooms with the dashing blue-blood Scout Calhoun (Mark Famiglietti). Scout falls for local gas station girl Bella Banks (Kate Bosworth), but there might be some icky familial history between them. Meanwhile, Jacqueline Pratt (Katherine Moennig) decides to disguise herself as a boy named Jake, and she quickly finds herself drawn to the dean's dreamy son, Hamilton Fleming (Ian Somerhalder), who questions his own sexuality as he's attracted to Jake.
EW compiled key moments from the show as we revisit Dawson's Creek over Creek Week.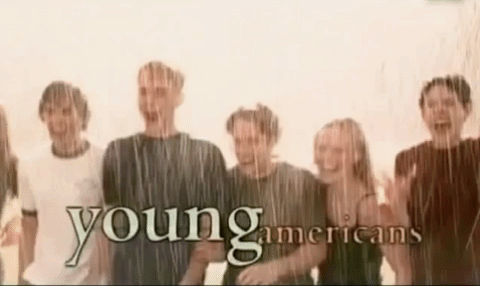 Papa (and Mama) don't preach
The angst-ridden Rawley teens were all dealing with disapproving parents, like Mr. Banks shutting down Bella dating the dreamy, blue-eyed Scout. But it turns out there might be a good reason, as Scout's father has a secret daughter who … could be none other than Bella? Meanwhile, Will is constantly struggling with his negligent father, Bella's mother throws a wrench into her plans, Jake literally dresses as a guy to get her mother's attention, and Hamilton has to contend with the burden of being the dean's son.
Hamilton's torment
Long before a certain founding father's struggles were elevated onto the Broadway stage, there was another Hamilton in our lives. Even though Jake turned out to be a girl, Hamilton's inner turmoil over his attraction to Jake was another milestone moment for queer teens on TV, and came on the heels of Kerr Smith's Jack coming out as gay in season 2 of Dawson's Creek.
There's always drama at the cotillion
Did you know that a cotillion is actually an 18th century French ball tradition where attendees danced in fours? But there's certainly no French dancing (although there's some French kissing) at the Rawley summer cotillion, where Will takes Bella but pines for Caroline, Scout takes Paige but pines for Bella, Bella just pines, and Jake and Hamilton's plans to upend cotillion traditions are interrupted by Lena asking Hamilton as her date. Cue lots of long, charged stares.
A scene-stealing Charlie Hunnam
The future Sons of Anarchy star played Rawley's resident British bad boy, Ryder. We'll just leave this here.